Linden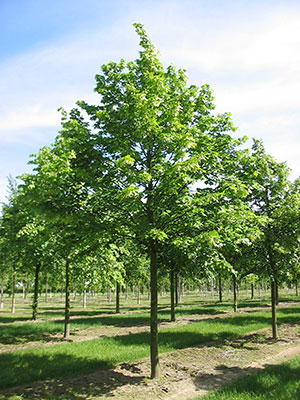 The lime tree has always protected the life and love of the Celts, which is why it was considered the "tree of peace". Also for the Germanic tribes the lime tree, as a tree dedicated to the goddess "Freya", was a tree of lovers and of the heart.
General qualities
True to the motto "Tomorrow is still a day", the lime tree lives with peace and serenity into the day. It is not in its nature to stress, strain or rush, as it tends to be comfortable and gentle. It is also very yielding and often a little sluggish.
Most of the time she dreams of being wealthy or even rich and thus sets herself some goals which she unfortunately cannot achieve. This makes her sad and the linden tree is often dissatisfied with her fate, which she laments loudly.
Social
Nevertheless, the lime tree knows how to make life with it as easy and pleasant as possible for others. To achieve this, it also makes one or two compromises. Although she is a very clever and gifted creature, she can seldom demonstrate these abilities, as she slackens too quickly and is not persistent enough. Even though Linden-born babies often suffer from chronic dissatisfaction, they always go out into the world with a smile and are able to put themselves in the shoes of other people or animals. They also owe this to their introverted nature.
Provided that the lime tree has found a soul mate, it can fully connect with the other person.
Friends and family are very benevolent and attentive towards the lime tree. Even if she does not like to be the centre of attention, she enjoys the nice company and is happy to be listened to when her ideas and conceptions are discussed. Not only does she enjoy the company of many people, she is also a really excellent host, where everyone feels comfortable.
Love & Family
Unfortunately in love, happiness is not on the side of the linden tree. Far too jealous, you quickly intimidate your potential partners, which may be one reason why the linden tree is also called the "tree of doubt". If it has been able to find a partner after all, it always wants to be cared for by him.
Profession & Education
Linden-born are true talents when it comes to education and teaching, as long as they don't have to show too much rigour. Especially children with behavioural problems entrust themselves to the sensitive Linden tree. Therefore they are also particularly suitable for nursing professions where they have to be very patient.
Their distinctive artistic vein does not let the linden tree down in everyday life. It knows how to solve even small things with a creative way, for which it is also appreciated in its profession.
Health
Even though the lime tree is quite stable in itself, it should pay special attention to its immune system and skin.
This page is translated of our german partner-website baumpruefung.de